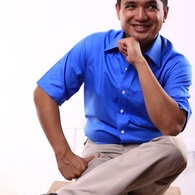 BAGUIO CITY - Bayan Muna Rep. Teddy Casiño today announced that he would initiate an investigation on the alarming number of hate

crimes against gays in the country.
The lawmaker made his announcement before delegates of the annual Baguio Pride Parade, which is the highlight of a week of nationwide activities by various lesbian, gay, bisexual and transgender goups in the country.Based on the study of Philippine LGBT Crime Watch, an online organization in Facebook, about 97 gays were violently murdered in the Philippines from 1996 to 2011, with a pronounced rise in gay killings between 2009 and the present year."I am alarmed with the rise in hate crimes against gays. From an average of 10 murders between 1996 and 2008, the killings rose to 12 gays slain in 2009, 26 murdered in 2010, and 27 killed in just the first six months of the current year.
The killings, the study revealed, involved both male homosexuals and lesbians," said the progressive solon.The study also indicated that the killings did not target a specific profile of gays. "Everyone seems vulnerable," Quezon City had the highest incidence of gay killings, with at least four victims listed as employees of broadcast networks.
These victims were William Castro (DWAN AM radio, March 2005); Eli "Mama Elay" Formaran (entertainment writer, May 2005); Larry Estadarte (Balitang K/ABS-CBN program researcher, August 2005); and Joselito Siervo (executive producer Pinoy Dream Academy, November 2006).About 42 of the 97 reported cases of gays killed happened in the Greater Manila Area, with Quezon City claiming 15 gays slain.Casiño has filed HB 1483 or An Act Defining Discrimination on the Basis Of Sexual Orientation and Gender Identity and Providing Penalties Therefor that seeks to define and penalize, for the first time, what are considered discriminatory acts against lesbians, gays, bisexuals and transgenders (LGBTs) and HB 4653 that would make May 17 a National Day Against Homophobia and Transphobia, or NADAHO, our own localized version of IDAHO these type of heinous crime is escalating."LGBTs do not want "special" or "additional rights."
These bills aim to advance the observance of the same rights as those of heterosexual persons that are denied to them - either by current laws or practices - basic civil, political, social and economic rights. It is also about time that the abuses are corrected through penalties because they destroy self-esteem and value, ruin lives and even cause suicides and isolation. The right to choose whoever we love is basic and universal. Nobody is licensed to inflict pain, trample dignity, or violate the human rights of anyone because he or she is gay.
Despite our differences, we are all human beings with equal rights," ended Casiño.